Eventos em Paris e subúrbios: pormenor
De 05 Dezembro 2013 a 08 Dezembro 2013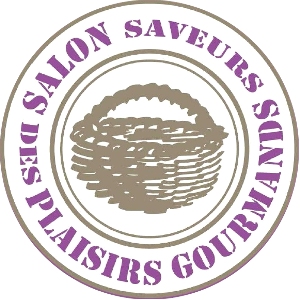 Salone Saveurs des plaisirs gourmands
The "Gourmet Show" combines typical regional products and luxury products that meet standards of quality and high-end market appeal in an event that has become a permanent appointment for food connoisseurs and nutrition and foodservice professionals.
The event is a showcase for an authentic gastronomy based on the pleasures and flavors of products coming from many places.
The public will have an opportunity to discover the aromas of spices, herbs and condiments, the varieties of olive oils and the flavors of cheeses, deli products, meats and seafood. Be sure not to miss the sweets section, where you can lose yourself among cakes and sherbets, fruit syrups and juices, marmelades, honey and chocolates.
And for those who love the wine cellar, the show will offer wines and champagnes, beer and liquors.
An entire section will be dedicated to the art of cooking and the table in the form of utensiles, tablecloths and pots and pans.
Information
Espace Champerret
Place de la Porte Champerret - 75017 Paris
tel. +33 (0)1 1 40 68 22 22
www.salon-saveurs.com
Hours
Friday: 10 am - 10 pm
Saturday and Sunday: 10 am - 10 pm
Monday: 10 am -7 pm
How to get there

Subway (Métro)
Line 3, Porte de Champerret or Louise Michel station

RER
Line C, Pereire station

Bus
Lines 84, 92, 93, 163, 164, 165 and PC, Porte de Champerret stop

Vélib (Paris bike-sharing system):
Station no. 17107 – 182 Boulevard Berthier
Station no. 17031 – Place de la Porte de Champerret
By car
Bypass (Périphérique), Porte de Champerret exit
Parking
Direct access to the parking lot (1,470 spaces): Bypass (Périphérique), Porte de Champerret exit (Avenue de la Porte de Champerret and Boulevard de l'Yser)


Nozio © 2013
Voltar